Having the first interview is always a nerve-wracking experience for most of us. Many colleges have started with internship programs that makes it mandatory for its students to intern at a company for a specified time duration. Let us try to answer the question, "why should you be hired for this internship".
Internships form the building blocks of our careers. Any internship serves as the first real-time corporate experience for a student that helps him/her grow professionally through the internship.  
However, if you want to land up at your dream company for your dream internship, be prepared with the most asked question that determines your tenure at a firm- 'Why should you be hired for this internship?' Structure your answer beforehand to have an advantage over other candidates.
How to Structure Your Answer?
The primary purpose of the interviewer is to extract your passion and enthusiasm for getting the internship. You might hold a great volunteer experience on your resume, but if you present your answer to 'Why should you be hired for this internship?' with a laid back attitude, chances of you being hired range from -1 to 0. 
Here's how you can structure your answer to 'Why should you be hired for this internship?'
Elaborate the relevance of your course with the job roles of the internship

Explain your passion for getting hired

Talk about your volunteering experience in college events and societies

Talk about the professional qualities that make you a better candidate than others
Top Tips to Answer 'Why should you be hired for this internship'
You need to bring out your best self while presenting your answer for 'why should you be hired for this internship' question asked by the employer.
You can use some of the top tips given below to enhance your answer:
Volunteer experience

Practical learning

Application of theory studied

Software and technical skills

Projects are undertaken as a team leader

Key accomplishments
Best Advice for Answering' why should you be hired for this internship'
Experienced individuals will advise you to talk to your employer in a certain fashion that not only helps in impressing them with your skills and abilities, but also serves as a good networking strategy for the student.
While answering 'why should you be hired for this internship' talk about your experience as much as you can (try not to overshadow your interviewer). Recruiters are well aware that students barely hold any professional work experience and can only talk about their skills and abilities in terms of the events and competitions they either organized or won. 
Additionally, if you want to be an intern at your dream company, start researching all the facts about the company and its core team members. Finding mutual company interests can be a great conversation starter. 
12 Best Answers to 'Why should you be hired for this internship?'
Here we've tried to curate the 3 best possible answers to 'Why should you be hired for this internship?' question. Remember, the answers given below are generic and can be customized to match your personal style.
Answer 1 – Express your work ethics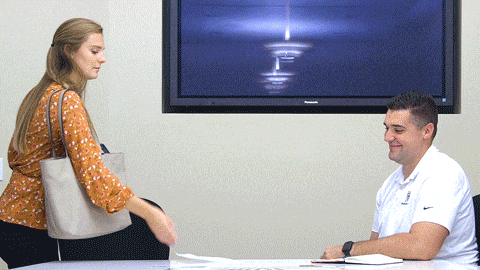 "I'm a part of the organizing committee for our college and also additionally volunteered at several community-driven events. For me, work is a discipline that needs to be perfected. 
As an intern at your company, I will not only work hard to give the best results but would also ensure I follow my stringent work ethic rulebook of being productive, creative, innovative, hard-working, punctual, etc. at this internship."
Answer 2 – Convey your passion for the company/job role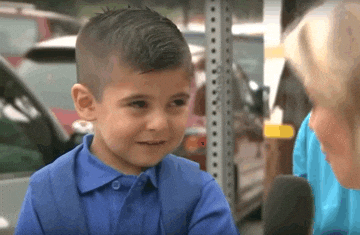 "I've always dreamed of working for your company, and I believe working as an intern would not only serve as the first step of fulfilling this dream but also assist in expanding my scope of knowledge about the company through practical work.
Moreover, I've been preparing well to be a part of the company ultimately through my course structure, additional work seminars and have also grown my professional skills for the job role via XYZ certificate course from ABC company."
Note: Do not over exaggerate or over-compliment the interviewer. Balance out your passion for the company without buttering up the scenario.
Answer 3 – Convey your desire to learn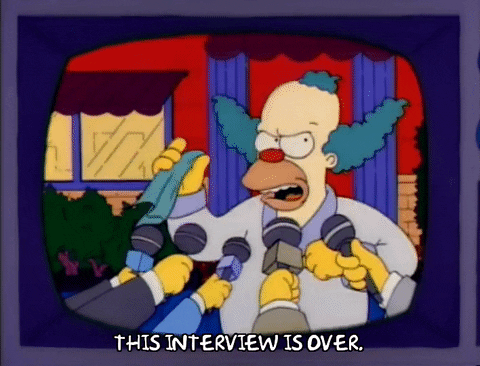 "I am an avid learner and believe as long as you're involved in the constant process of learning, nothing can stop you. I might not hold any previous experience, but instances XYZ elaborate on my desire to grow via learning.
I can guarantee that I am a fast learner who grasps concepts quickly and implements them even faster. If you hire me for this internship, I assure you that I'll provide you with quality results and a disciplined working technique." 
Some other possible answers to "Why should you be hired for this internship":
There are several ways to answer this question, but you only get one chance to answer it and make an impression on the interviewer. In order to answer this question, you will need to rely on the truth. If you are going for an internship that excites you and for which you are passionate about, then, you should not worry much.
Answer 4 to '
why should you be hired for this internship'
– Focus on your career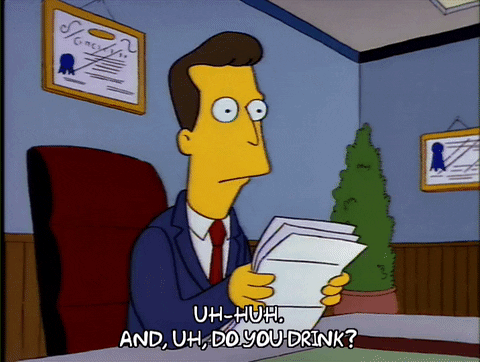 "Thank you for asking the question. I am very passionate about the work, and I want to learn more by doing the actual work and apply what I have learned to attain organizational goals. And I want to pursue my career in this industry, and starting with an organization like this would be immensely helpful for me." 
While going for an internship interview, you should keep in mind that the interviewer is not expecting you to be an expert in the field, and the only thing he is evaluating is your eagerness to learn. You should be able to convey your willingness to apply yourself to work. 
Answer 5 to '
why should you be hired for this internship'
– Tell what you learned in college
.
" I think I am best suited for this internship as I have the desire to pursue a career in this field, and as far as I remember, I always wanted to. During my years in college, along with spending time in academics, I pursued my interest related to this field outside the stipulated syllabus. By pursuing my interest outside the syllabus, I learned to manage time efficiently. I am confident that no matter what task is handed to me, I am capable of delivering it on time without compromising the quality of work."
Answer 6 to '
why should you be hired for this internship'
 – Add an anecdote
Interviewers appreciate an authentic answer different from a cliche, why we should hire you? You can make your answer authentic by adding a little story or an amusing incident of your life that made you realize that you wanted to work in this field.
For example, if you are applying for an IT internship, you can say,
"When I was in school, I used to look up to my elder brother, who was working as an IT professional at that time. His work and codes always fascinated me, and I, too, took an interest in this field. Under his guidance, I was able to enhance my coding skills at an early stage of my college, which further made me passionate about it. My record reflects my passion for this job; I can assure you that I will be an asset to the firm."
Answer 7 – Idolize it
If you have an idol or a person you look up to, you can add them to your answer. For example, if you like XYZ, you can answer,
"My idol is XYZ person, and from them, I learned XYZ things. This internship will provide me a chance to get one step closer to my ultimate goal. My determination and diligence will serve in the benefit of the firm."
Although you should take care that you know everything about your idol. You can be counter questioned about them.
Answer 8 to '
why should you be hired for this internship'
– Align your vision with the firm
When going for an interview, try to show them how you represent what the company stands for. For example,
"When I got to know about this internship opportunity, I was delighted as I always wanted to be a part of this firm. The firm has worked in the XYZ domain and has an XYZ mission. I am passionate about my work and would love to contribute to the XYZ goal of the firm."
You can add experience, if any, where you achieved or contributed to something similar. This type of answer will show that you are well-read and researched the firm before your interview.
Answer 9 – How can you contribute to the work environment?
Sometimes the company is looking for interns who will bring academic as well as social skills into the firm. Show your ethical side and add past experiences where you took a stand for the greater good. For example,
"The work environment of the firm is known to be XYZ. I want to work in a culture of empathy and growth. I am a team player and want to be a part of this holistic environment."
This will show your attitude and personality, which can be a distinguishing factor for you.
Answer 10 – Provide a solution
This one is tricky but can be a game-changer. If you know about a problem that the firm is facing, and you have a suggestion, you can use it in your answer. There can be no perfect example of this answer, although if you have a solution to the problem faced by the company. Your solution-oriented approach will impress your employers and show how beneficial you will be for the firm, thus answering the question asked.
Answer 11 – Bring Value
Talk about how your addition to their team can bring value to the company. Over here, you can provide with a mix of how you bring value to the company through your hard working abilities, previous volunteer experience, and a never to give up attitude.
Answer 12 – Result-oriented
"I follow a result-oriented approach that would help make your work much easier. As mentioned, I have to build my personal and professional skills over time to make me stand out. Instead of speaking for myself, I would rather prefer to show you my work. I would like you to allow me to let my work speak for myself."
Things to remember while answering this question (why should you be hired for this internship?):
Answering the question, "why should you be hired for this internship" may seem simple enough, but if you do not prepare in advance, then you will end up regretting and thinking I forgot to tell this and forgot to mention that. When answering the question, you should keep a few things in mind. 
Never brag about yourself and say things like, "I am qualified, and I am smart," and that's why you should get the internship. Tell what you have learned in college and what projects you worked on that taught you some valuable lessons about the industry. 
FAQs- 'Why should you be hired for this internship?'
1. Why should you be hired for this internship examples?
While answering the 'Why should you be hired for this internship' question to your employer you can go ahead and talk about the skills that you bring to the firm that increases the company's values or talk about your work ethics that would make you a great employee.
2. Why should you be hired for this role?
Start by telling that you should be hired for this internship because you work hard and believe in delivering exceptional results. You hold both leadership and team working abilities and are good at adapting to new places. You possess the skills, qualification, and experience that makes you a perfect match for the job role.
3. What are your strengths and weaknesses?
This is one of the most asked questions that tend to trick newbies and unprepared interviewees. While answering the strengths and weaknesses question, ensure that your answer does not include anything from your personal life and also portrays a good image of yours. For example, you can answer by saying that you are a hard worker, but some you tend to take up office work home, leading to an unbalanced work & personal life.
4. Can an internship turn into a job?
Many employers offer internships to young graduates and students to find potential long term employees. There are certain techniques that you can follow to increase your chances of getting hired. The main thing is to bring value to the company, which makes you an essential part of it.
Conclusion
These were some of the potential generic answers to the question 'Why should you be hired for this internship? 'that will help you ace your interview for the internship. 
However, do not sit there and mug up these answers. Instead, go ahead, grab your pens, and edit the solution according to your personality and experience. Moreover, ensure that your answer is not too long, and you sum it up under 1 min.
Do feel free to share your internship and interview experiences with us.
All the best!