The technological advancements in our era of the internet have made every doubt in our head one Google search away. It goes on to the extent that publicly available listings called WHOIS (1) have made it accessible for anyone to search for the details of the owner of a domain name, which includes personal information like the name, phone number, address, etc.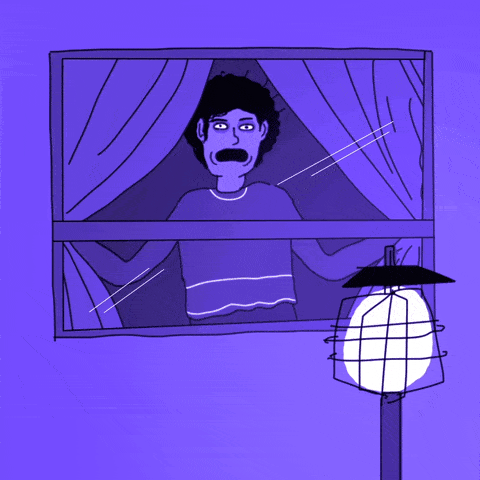 While there are a bunch of individuals who don't mind their personal digits being displayed on the board, the significant chunk is worried about saving their privacy from the public. Domain privacy is like an add-on service that is offered by various domain registration firms that keeps the personal information of the registrar, personal. 
What is Domain Privacy?
Domain privacy is an add-on service offered by multiple domain name registrars that is used to replace the domain owner's personal information on the public listings displayed by WHOIS with the information of a forwarding service done by the proxy server. 
WHOIS is an online searchable website that contains the database of all the registered domains across the world. Anyone from anywhere can search for owner details of any website at WHOIS. It is, therefore, necessary to protect your personal information from getting spammed and misused by the anonymous public.
Note: The domain privacy add-on service is usually offered at a reasonable costing of $2-20 per year.
Why Use Domain Privacy?
There are innumerable reasons why it is necessary to use a domain privacy service to protect your personal information from getting leaked online to the public worldwide. Every user must consider it as an irreplaceable service and must not avoid using the service to protect their personal info from getting leaked.
1. Protect Your Personal Data
Your personal data, once reflected on WHOIS's database, will be available for anyone to access from anywhere around the world. The right to privacy is one of our fundamental rights. As individuals, it is our right to protect the dispersion of our personal information amongst random individuals from across the world, which might cause more harm than warmth.  
By protecting your data privacy, you're spreading arms towards a safer online workspace along with protecting yourself from an identity threat situation. 
2. Avoid Unwanted Sales & Spam Calls
The world is full of pushy marketers willing to do anything and everything to sell their product and service to you. Such sales tasks are assigned by generating leads where an individual's personal info like their name, phone, and email is exposed in front of scammers.
You must adopt domain privacy to protect yourself from being bombarded by unwanted sales calls and even getting potentially scammed by greedy marketers. 
3. Prevent Hacking Activities
Hackers are on a constant lookout to splurge a new victim to their hacking activities. Extracted an individual's personal data from WHOIS makes it easier for hackers to get into our systems and, in turn, blackmail and destroy our reputation built over the years for a petty sum of money. 
Stick to the saying- prevention is better than cure- and prevent your personal data from going into the unlawful hands of the hackers. 
4. Data Scraping Protection
Data scraping is the process of extracted information from a website and building a database about the same, which is then later sold to agencies and services for scamming-related activities. Protect your data from being sold to third-parties that later for building sales, etc. for their personal benefits.
Note: According to reports (2), a total of 4 billion records have been breached as of 2019. 
Conclusion
Overall, it is worth it to buy the additional domain privacy service from your domain registrars or hosting provider in order to live a peaceful life while building your virtual empire. You can either buy the domain privacy service while registering a domain name or add the domain privacy service to an existing domain name. What are you waiting for? Domain privacy is your key to an affordable and easy way of protecting your personal information from hackers, scammers, and much more.