In our digital age, domains are the virtual real estate, and websites are the new corporates. As the internet penetrated deeper into our daily world, the need for a better domain name increased. A good domain holds specific traits like being short, catchy, and easy-to-spell. 
Let us say you found a great domain name but don't really know how to bring it to use. You buy or register the valuable domain for later use or selling purposes. It acts as your virtual asset that holds a price according to the quality of your domain. 
What is a Parked Domain?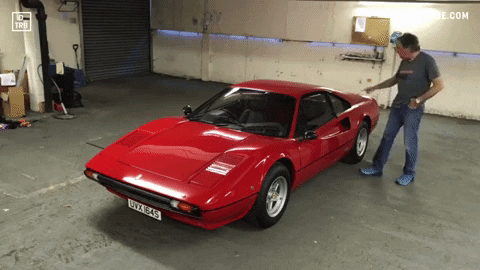 Primarily, a parked domain is registering an internet domain name without linking it with any website or email services. Domain parking serves as a source of reserving the domain name with or for future use or to protect oneself from the possibility of cybersquatting. 
Once a domain name is registered, it is inked down on the domain name registrar that sets name servers for the domain, giving the entire power for using the domain to the registered user rather than the final registrant. 
Domain vs. Website
Individuals often use domain names and websites interchangeably, which is often termed as a wrong synonym. Domain names are addresses that direct you to the site they are linked to. How you need an address for your house, a website needs a domain name for its 'virtual house'. 
Note: Domain is the address to your entire website on the world wide web. 
Why are Domains Parked?
Individuals and businesses own up a domain name, to park it for later use due to several situations. Where some are related to parking the domain until the website is created, some other reasons are associated with generating some extra income with the domain.
1. Future Use
This forms one of the major reasons why individuals and businesses prefer to park domains. One can park a domain for future use and, in the meanwhile, work on developing the website from scratch. One can also run a brainstorming session while reserving their spot in the crowded online market space, calmly. 
2. Extra Income
Consider domains like assets. Assets are things that bring the cash flow into your account, whereas liabilities take them away. Use your domain name by displaying advertisements from other users and earn passive income while doing nothing literally. It's a fantastic way of retrieving part of your registration cost while simultaneously putting your idle domain to use. 
3. Cybersquatting Protection
Cybersquatting is the registration and/or usage of an internet domain name with the wicked intent of using the domain name for profiting through the company's goodwill of the trademark that belongs to a different firm or individual. It is considered one of the most significant threats that the established businesses have to deal with.   
4. Multiway web address
Sometimes businesses buy multiple domain names and park them with the intent of establishing a web-like network for connecting audiences hailing from different domain addresses back to one website. It is regarded as a marketing tactic and is used to gather more considerable traffic.
Note: However, users are often suspicious towards multiway domains and tend to have a higher bounce back rate. 
Conclusion
Overall, parking a domain can be extremely beneficial for businesses looking to gain some extra time to develop the perfect website for their product while simultaneously protecting themselves against the hideous acts of cybersquatting. Additionally, you can also start generating extra passive income by displaying advertisements on your parked domain name.