Index
Introduction

30 HR Interview Questions That You Must Know

Conclusion
Introduction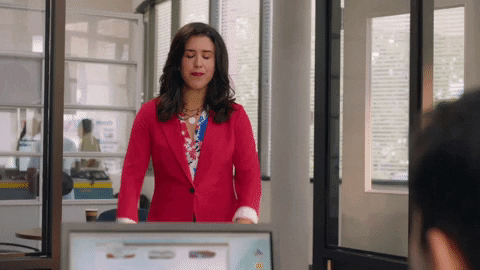 Being an HR executive is a highly desirable position; hence more people are trying to get a job in this field. Of course, as an HR expert, you probably already know about all the skills you need to brush to impress your recruiter. However, for those who really want to wow your recruiter, here are some of the most common HR interview questions and answers to help you prepare for your interview.
30 HR Interview Questions That You Must Know
1. How would you describe your management style?
Your HR recruiter may want to know your management style; hence they may include it in his list of HR questions. Make sure you remember that you are moving to a new company among new people while answering this question. That's your best answer would be to explain your interviewer about your own views on management. Also, give the indications that you're open-minded and flexible towards your work. 
2. Explain your role as an HR Executive
Your interviewer is more likely to judge your understanding of HR policies and tasks with this question. Here are some purposes of an HR Executive:
Administering Benefits

Settling disputes of Employees

Proper people management to get business results
3. How will the company get the benefit of recruiting you? Or Why should we hire you?
This is another one of the most common HR interview questions. You could showcase the core skills that you can implement once you join the company. For the perspective of the company, explain more about the success measures you would take. For really wowing your HR recruiter, tell your interviewer about the impact of your initiatives from the bottom level. 
4. What roles you least like in HR Jobs?
Every job has a part that not many people are a fan of it. Most people don't like the role of recruiting or eliminating employees, for example. If you are one of them, don't say you hate it. You must avoid giving out the impression of an overly negative or unwilling candidate for the HR jobs. Instead, you could tell that you are not looking forward to recruiting people. However, you could add that you understand the importance of this role. Hence, for the company's success, you won't mind taking it as a part of your job responsibility. 
5. An ideal workplace in your view – Explain
Your recruiter could find out many things about you via such HR interview questions. Answer such HR questions honestly and creatively like the way you would shape a workplace and company culture if you are part of the company.
6. Describe us your view on the elimination of jobs
This is not really a tough question though the task is one of the unfortunate jobs when it comes to fire an employee. Make sure you explain your interviewer thoroughly about the responsibility of the task. Tell him you understand the impact of the eliminations, whether the laying off is a part of a performance improvement plan or to let go of a person due to some particular deed.
7. Tell us about your most challenging experience as an HR executive and how you handled it. 
Another most frequently asked Hr interview questions. Make sure you demonstrate your skills as effective resolutions for conflicts with your HR recruiter. You could tell them about a specific incident where you handled a difficult situation with bits of patience and the positive overcome of your actions.
8. Have you faced a scenario where you deviated from HR policies?
For an answer to such HR questions, you could tell them the incident and the reason for your deviate from the HR policies. Explain why your action was right at the time, and its impact resulted in the update of HR policies.
9. How would you deal with an unethical practice?
To answer such HR interview questions, you have to convince your HR recruiter. You could tell him about how one time you noticed an unfair situation and the intense action you took against it. If you have not faced such a case, make sure you brainstorm a scenario in your mind along with a remedy. 
10. Please describe one thing that you are most passionate about as an HR Executive
.
To answer such HR interview questions, tell your recruiter about the various aspects of HR that you personally most passionate about along with examples.
11. Describe the various strategies you would deploy for driving results.
Answer these common HR interview questions by highlighting your various skills, including people management. Explain further about your ideas that you would implement and its impact on the success of the company. Tell them also about its effects on both the short and long run. 
12. Tell us about the difference between HR and Personnel Management
.
Explain to your interviewer that personnel management is a part of the more comprehensive HR function. HR focuses more on various strategies to improve employee performance. Whereas Personnel managers work on a day to day HR jobs like bonuses, employee compensations, motivation, etc. 
13. Tell us about the essential qualities an HR executive must possess.
Answer to such HR interview questions by listing out and explaining your personality, traits, and values. Ace this question by identifying various essential attributes of an HR executive from your viewpoint. 
14. Tells about three key areas that need improvements from an HR perspective.
Make sure you focus on critical areas that need improvement that will benefit the organizations from the HR perspective. You could give below crucial areas:
Retention

Efficiency

Long-term career development of the employees
15. Please tell us about your key strengths
.
Another one of the most common though important HR interview questions. Make sure you give out qualities that most suit the roles you are applying for to ace this question.
Make sure you don't answer with any quality that you don't actually possess. 
16. Tell us about your weakness
Such HR interview questions are asked to cross-verify your above answers. Your answers must not counter-claim your strengths. Do well in this question by giving out a weakness that is not at all related to your job description, along with your plan to overcome it.  
17. Tell us about your most exceptional Performances
You could answer this question by mentioning your most recent achievements that are closest to your job description. 
18. Describe an ideal organization from your point of view.
You better not give out the names of any competitors while answering such HR interview questions. Make sure you answer regarding the job you are applying for instead. 
19. Explain the difference between Hard-work and Smart-work.
You could answer this question by telling how hard work involves a lot of work to achieve the goal. On the contrary, you could accomplish the same goal with fewer efforts by smart work. 
20. Tell us about your future goals.
Answer to such HR interview questions confidently and creatively. Tell them your first aim is to join a company like theirs. Explain further about your plans to improve your skills and knowledge and serving as a critical asset to the company in return. 
21. Share your knowledge about this company. 
This is one of the most common HR interview questions any candidate will face. Make sure you thoroughly research the company you have applied for. 
22. How can we trust you that you will do your duties for the company?
Answer such HR interview questions honestly to win the confidence of your HR recruiter. Also, give out some examples that will relate to the jobs along with your achievements.
23. How well can you work under pressure?
To ace, this question, tell your recruiter how the pressure brings out the best in your job performance. Give out a few examples as well to convenience them.
24. Tell us about any serious medical issues you have.
Such HR interview questions are similar to the above-mentioned stressed question. Make sure not to give out any answer that will make your HR recruiter think that you will be irregular to work. 
25. Tell us about any issues you had with your previous employers or teachers
.
Questions like these are asked by the recruiters to judge you. They check your personality for taking orders and getting along with work through such HR interview questions. Avoid mentioning any issues you had while working, especially the one that delegates your responsibilities. However, if you do say it make sure you have a justification ready. 
26. Tell us about how well can you work in a team?
Tell them why and how you consider yourself a team player. Convenience your recruiters by giving out examples of how you have worked with team-members with different work objectives.
27. Rate yourself on a scale of 0-10 based on your skills required for this position. 
Recruiters ask such HR interview questions to test the confidence level of a candidate. Give yourself a rating according to your skills confidently. 
28. Give your views on taking risks. 
Answer this question creatively and convenience your recruiters that you are flexible and ready to experiment. Give out examples of various scenarios in which you have gone the conventional ways and the ones in which you chose to take risks.
Give out an answer like this for these types of HR interview questions, "I was/am is a position that is not according to my qualifications and skills." 
30. Would you consider another job offers and leave us?
Interviewers ask such HR interview questions to judge how long you are planning to stay with them. Don't give them any hint to indicate the same. Answer positively and say with your organization and best salary package, you would have no reason to leave the company. 
Conclusion
As an HR executive, make sure to convenience your interviewer that you are an expert. Tell them that you are ready to give out your valuable strategies and ideas that contribute to the growth of the company from your starting day. Practice these HR interview questions and answers to showcase your abilities and skills required for any HR management.